Get reliable insights via webcam eye tracking integrated with surveys (on desktop and mobile)
See through
the consumers' eyes
Eye Tracking is a technology that allows you to observe viewing patterns and understand what a person is looking at. It is a quick and easy way to analyze how your target audience reacts to the marketing stimuli, determine which triggers work and which do not.
Understand where viewers' visual attention goes to measure branding visibility, character attractiveness, the performance of product placement, elements of print advertising, etc.
Where to use
online eye-tracking
Based on our many years of expertise in nonconscious measurements and AI, we created the most accurate eye-tracking that works online via webcam (on desktop and laptop) or a front-facing camera (on mobile devices).
At the CoolTool platform, eye-tracking technology (as well as other neuromarketing technologies) is fully integrated with our online surveys engine. It allows you to cross-analyze consumers' declared answers with their nonconscious reactions and get the most reliable insights. It is all fully automated.
Where to use
Online Eye Tracking?
Online eye-tracking via webcam helps to do behavioral research remotely. You can get automated behavioral insights in the following research directions:
Ad performance
Eye-tracking is an irreplaceable tool for understanding the effectiveness of branding and communication elements in terms of visual attention in advertising. In pair with emotion measurement, eye tracking presents valuable insights into where a person looks and how he reacts emotionally at every particular moment.
Product performance
In terms of product performance, eye tracking allows finding out how easy it is to find the product on the shelf among competitors or among the other website items. In pair with implicit tests and surveys, it helps to reveal consumers' real experience of using the product.
User experience research
In usability research, eye-tracking is used for getting a holistic understanding of user behavior WHY's that website analytics cannot deliver. For example, eye tracking can indicate what distracts users on the main page, why they do not notice the button, etc.
Works online
Integrated with online surveys
High accuracy
Automated reporting
Variety of visualizations
Online panel / your own participants
Analyze insights,
products, capture attention
Eye tracking visualizations clearly answer your questions such as which parts of the communication process consumers focus on and which parts they ignore. Get automated reporting that uncovers where viewers' visual attention goes to measure branding visibility, advert character attractiveness, the performance of the product on a shelf, elements of print advertising, etc.
Heatmap video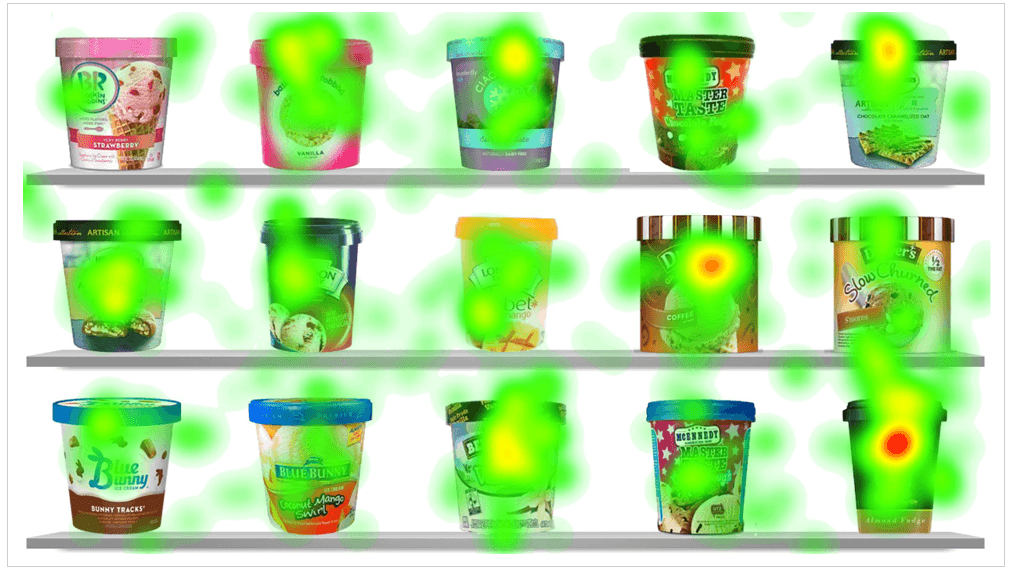 Gaze plot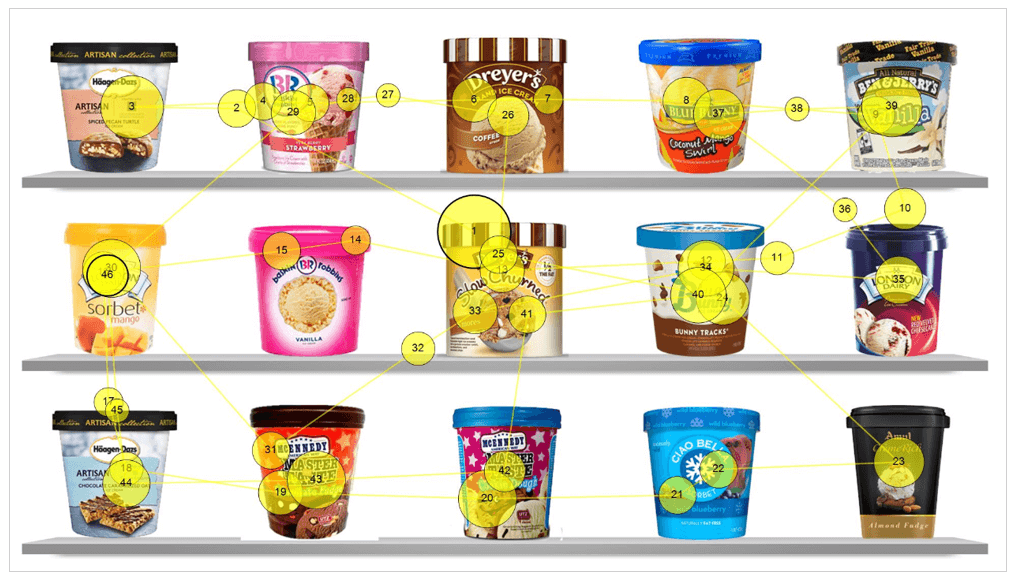 Opacity map
Bee swarm video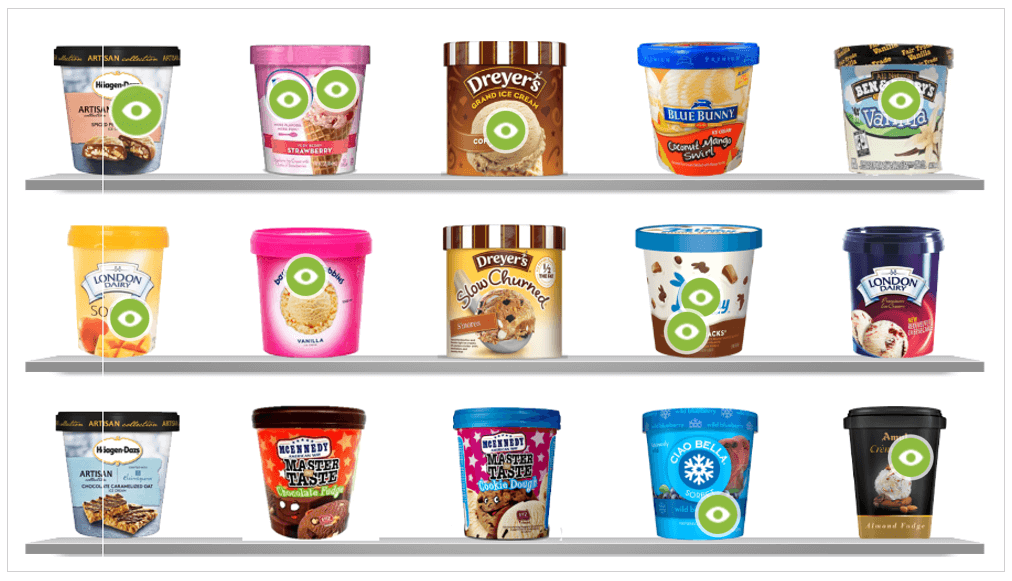 Area of interest (AOI)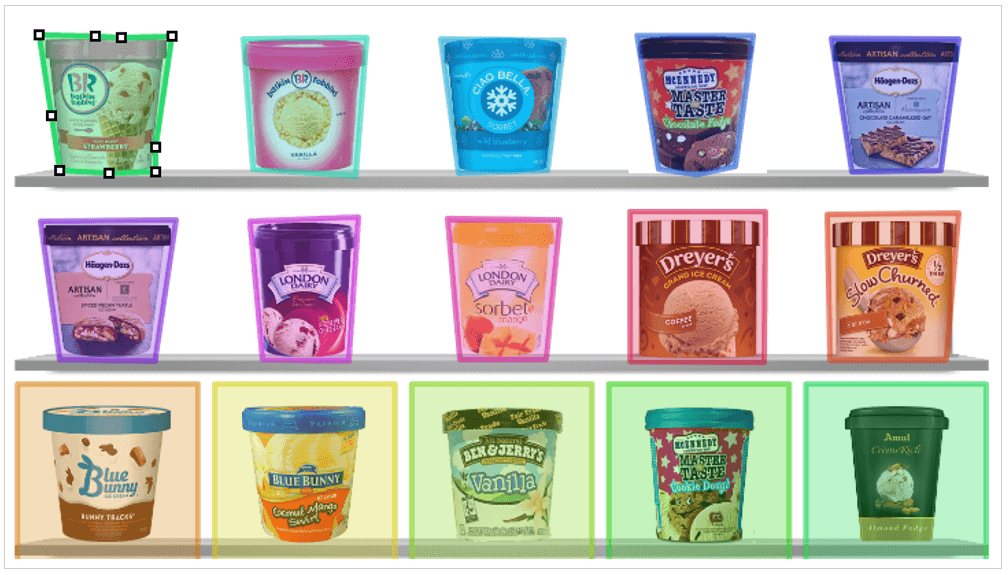 Fixation count